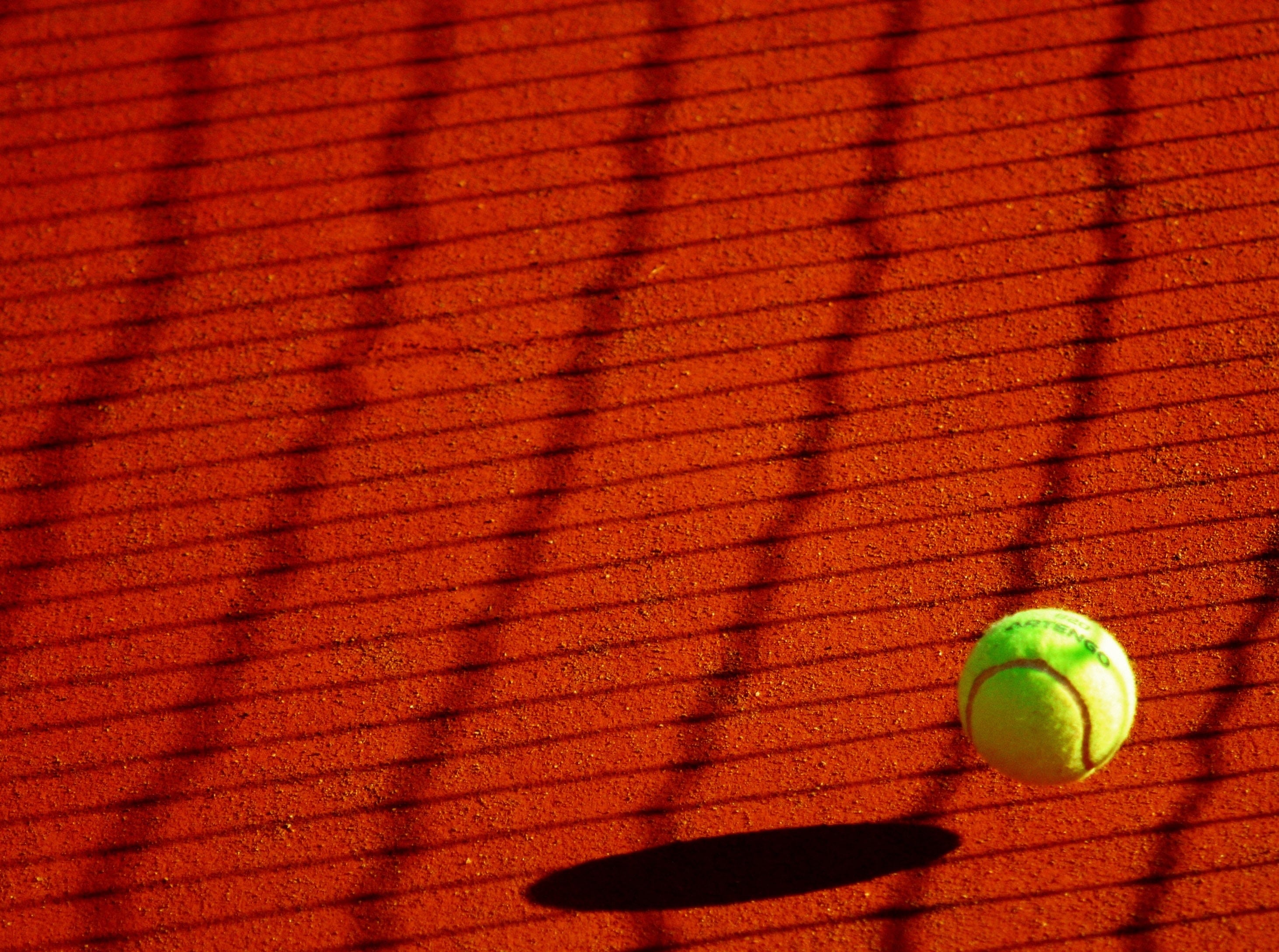 What is the EuroElite PROJECT?

"HOLISTIC CHARACTER DEVELOPMENT COMES FIRST!"
---
---
We are known to give our players coming to EuroElite MENTAL TOUGHNESS AND COMPETITIVE & TACTICAL DECISION-MAKING  SKILLS both ON AND OFF THE COURT WHICH CAN BE APPLIED IMMEDIATELY TO YOUR GAME!… AND ACTUALLY DURING THE CAMPS AND TOURS THEMSELVES…YES… IMMEDIATELY!!!
We have no need to comment on technique... this is for the HOME TRAINER to do! Our job is to equip you with practical and sensible ideas that you can learn quickly and effectively use in your matches in the following tournament that TAKES NO TALENT to do… that is why EuroElite has grown over these 17 years to be the LARGEST PRIVATE Junior Tennis Academy for Camps and Tours in Scandinavia!
We select Players and Parents AFTER our SUMMER CAMPS WHICH ARE MANDATORY IN ORDER TO BE CONSIDERED FOR PROJECT MEMBERSHIP based on: ATTITUDE, RESPECT FOR OTHERS, FIGHTING SPIRIT, DETERMINATION, DISCIPLINE, DESIRE, WILL POWER and TEAM WORK…NOT FROM RANKINGS WHICH ARE MAN-MADE AND NOT UNDER OUR CONTROL and tell NOTHING about your Character and Values!
DO YOU HAVE QUESTIONS IN YOUR MIND RIGHT NOW?
MAYBE ALREADY HAVE THE ANSWER. GO TO OUR PAGE "ABOUT EUROELITE" AND YOU WILL SEE "FAQ" = Frequently Asked Questions and I BET WE HAVE YOUR QUESTION ALREADY ANSWERED 🙂
THE PROJECT OFFERS:
TENNIS EUROPE + iTF + PRIVATE TOURS (A Group of Players or Academy/Federation lets us know where they want to go with a set group) from ages 10-16 + ITF 18 and UNDER Tours and Projects to fit every need.
We accept players ages 10-18 in our TE Projects and only a MINIMUM OF 1 TOUR IN 12 MONTHS OUTSIDE SCANDINAVIA with Team EuroElite is ASKED FOR but NO LONGER MANDATORY. * Players may of course do Scandinavian TE events with EE but this is not as FUN as getting out of the Nordic countries. You learn little just staying in the Scandinavian "cocoon" so we want to get you out!
We give you WAYS TO MEET NEW FRIENDS , LEARN AND REVIEW OUR EUROELITE CONCEPTS TO GET THE COMPETITIVE EDGE.. ALL ON an ECONOMICAL BUDGET AND YEAR ROUND TOO!!!
* PLAYERS MEET AT EUROELITE CAMPS/EVENTS ABOUT ONCE EVERY 4-6 MONTHS.
WE KEEP THINGS SIMPLE however expect ALL TO KEEP THEIR COMMITMENTS!
OUR METHODOLOGY FOR ALL CAMPS and TOURS!
# Understand the game of tennis and its strategical and tactical challenges
# Develop with the primary coach, comfortable and biomechanically effecient strokes with breathing, swing speeds and movement leg work… but no technique changes.
# Develop the ability of an individual style of play based on personality, strokes, performance and enjoyment!
# Develop the ability of solving problems independently
# Increase their tolerance to frustration
# Increase/maintain their level of self-esteem/confidence throught the achievments made
# Face and enjoy the sensation of challenge during competition
# Realise their capacity to build independence
# Learn via good demonstrations: players primarily learn through watching and imitating
About our 2023/2024 Camps: We will now offer only:
1.) Mini High Performance Camps 3-Day (from Thursday evening after school arrival) to Sunday kl 15:00. YOU MISS ONLY 1 DAY OF SCHOOL EACH VISIT!! MAXIMUM 2 DAYS MISSED PER YEAR:-))
2.) Summer Camps-Start June-August: Camps are Sunday afternoons kl 15:00-Thursday afternoons kl 15:00
OBS! All Project Members…Please Read this below!
1.) The EuroElite Project is a ONE-YEAR COMMITMENT and as such, there are NO REFUNDS FOR ANY REASON. We are Full Booked every year with a wait list and so we expect every Project Player to finish the season if something happens and you are no longer interested in Tennis or EE. The EXCEPTION to this is if your family MOVES AWAY from Scandinavia… in that one case, will we consider refunds. IF a player cannot do a Camp for any reason, we do not do cash refunds. Parents may apply for alternative camps within a 1 year period. If they cannot find something within 12 months then this money is forfeited.
2.) Project Members are expected to keep Tour and Camp commitments to be eligible for Renewal. Those who do not, will not be offered a place in the coming year's Project
3.) Camps: If you are planning a Tour, your camp must be done within 4-5 months prior to that Tour so you can learn the latest concepts and we can get to know your tennis again as well as how you function as a player and human being. This is Vital and we enforce this guideline rigorously.
4.) Tours: Tour are NOW OPTIONAL with EuroElite Groups and NOT MANDATORY TO BECOME A MEMBER! A Tour is either Tennis Europe, ITF or PRIVATE Tour run by EuroElite Staff like the Dub Bowl which is also considered a valid EE Tour! IF you go on a Long-Distance Tour like Asia or Slovenia, there are multiple events and EACH ONE counts as an individual Tour. So Slovenia would count for 2 Tours if you do both on that Tour time. Asia could count for example for up to 4 Tours!!
BASIC TOUR INFORMATION/COSTS:
When a Project Member goes on EE Tours, there are the following BASIC costs involved:
Tour Fees: This is money going to EuroElite for coach payment/salary. EuroElite has changed to PAY-AS-YOU-TOUR with all the players dividing Coaching fees at 3000:sek per day per coach (which includes the coach meals). So if there is one coach this would equal 3000:sek per day divided by say 6 players = only 500:sek per day of touring per player.
COSTS INCURRED BY THE PLAYER: Obviously all players will pay their own Flight/Transport + Hotel + Food+ Entry Fees + Extra Training Court costs + Stringing + extra activities like city tours, tours to special places etc that will enhance the players' life + the Division of all EE Coaches costs (see below).
DIVISION OF COACHES COSTS: All players divide the following costs amongst the group for coaches: Flights/Transport + Hotel only. Coaches pay for their food, drinks and their own way to special tours. We take food and tours out of our Tour Fee income:-) 
___________________________________________________________